Esta semana Marvel esta lanzando teaser con simples palabras que hacen referencia a ciertos heroes, y con ello confirma quienes se harán cargo de las series durante Marvel Now.
Mark Waid (actual escritor de Daredevil) y Leinil Francis Yu (Secret Invasion) se harán cargo de Hulk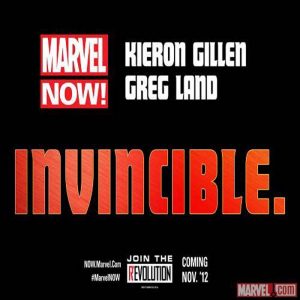 Kieron Gillen (Uncanny X-Men) y Greg Land (Uncanny X-Men) llegan a Iron Man.
Y por último Jason Aaron (Wolverine and The X-Men) y Esad Ribic (Uncanny X-Force) estarán a cargo de Thor.
Estas tres colecciones volverán con un Nº 1 en Noviembre.