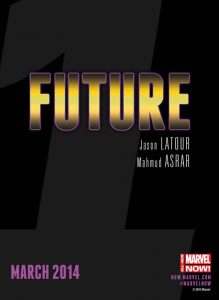 La semana pasada se confirmaba el fin del camino de Wolverine and The X-Men, y todos pensamos que era el fin, pero no es así...
El lunes se lanzó un nuevo teaser misterioso con la palabra "Futuro" (que se puede ver acá mismo), y ya había especulaciones que terminaron al siguiente día, confirmando que Jason Latour y Mahmud Asrar se harán cargo del Volumen 2 de Wolverine and The X-Men.
La serie seguirá los pasos de la anterior etapa, pero esta vez se centrara en un grupo puntual de jóvenes, que según el autor, pueden llegar a ser la próxima generación de X-Men o bien, los mayores villanos del Universo Marvel.
Sale en marzo del año que viene.