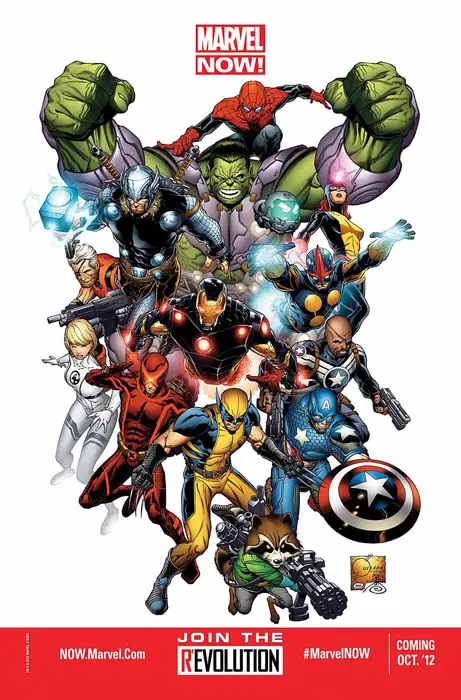 A través de un comunicado de prensa Marvel revelo las primeras 4 nuevas series que comenzarán a publicarse en Octubre, cabe aclarar que sera un total de 21 series.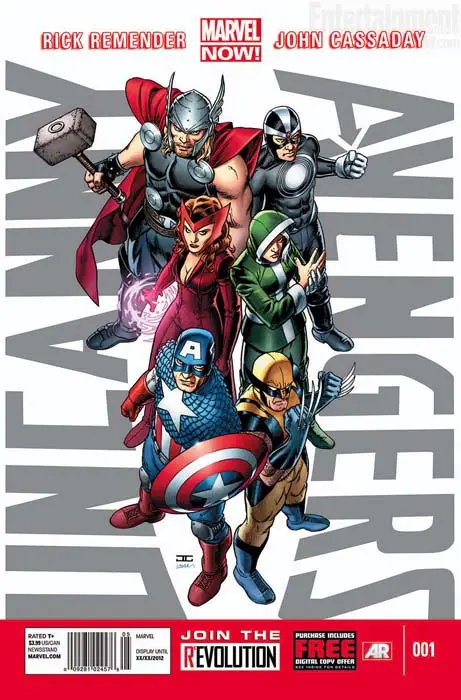 La primera de ella es
UNCANNY AVENGERS
, escrita por Rick Remender, y arte de John Cassaday. Los X-Men y Avengers se unen formado un equipo con Captain America, Wolverine, Thor, Rogue, Scarlet Witch y Havok (de este último se ha dicho que será uno de los personajes más importantes de Marvel).
ALL-NEW X-MEN
, escrita por Brian Michael Bendis, y arte de Stuart Immonen, en donde los X-Men originales llegaran a nuestro tiempo para ver que todos sus esfuerzos y su sueño no sirvieron de nada.
AVENGERS, escrita por Jonathan Hickman y arte de Jerome Opeña, y NEW AVENGERS, también escrita por Hickman y arte de Steve Epting.
Otros rumores, dicen que habrá un nuevo Nº 1 de Thor, Iron Man, Captain America, Wolverine, Fantastic Four, Guardians of the Galaxy, Nova, Avengers Assemble y Hulk and the Agents of SMASH.